Vibrant Nights Are on A Mission to Light Up The Whole WorldRead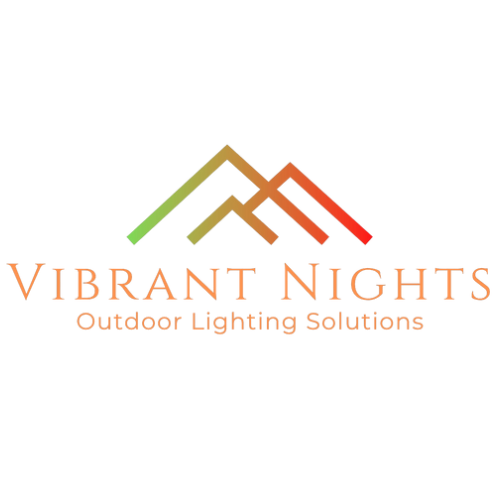 Decorating our homes for any occasion is something we all love to do, but it can take a toll on our energy levels. It can be even more daunting when you're looking for a professional to take on the job. That's where Vibrant Nights comes in. They offer permanent lighting installation so you will be ready for every event or occasion. With years of experience and a track record of success, Vibrant Nights is the ultimate choice when it comes to transforming your home into a wonderland of lights. Don't settle for mediocre lighting services, choose Vibrant Nights and experience the magic they can provide.
Why settle for an ordinary-looking house when you can have a beautiful and safe one? Thanks to the most advanced technologies available today, it's possible to transform the appearance of your home in ways you could never have imagined. But it's not just about aesthetics; a beautifully lit home is also a safer one. So why not leave it in the hands of professionals? Seek out community-minded businesses that use the latest technology to make your home shine, and rest assured that you'll be in good hands. With years of experience and a keen eye for style, these professionals will turn your humble abode into a dazzling showcase, all while ensuring your safety and security. Don't wait any longer to let your home shine bright.
They can help you to light up your property so you will be ready for every holiday—Christmas, Easter, Fourth of July etc. You can get Permanent Holiday Lighting, Architectural Lighting, Security Lighting, Landscape Lighting, and RGB lighting. With the help of the Meshtek app, Vibrant Nights have made your lights easier and more exciting than ever before. Imagine being able to create unique light displays with just a few taps on your smartphone.
You can even schedule your favorite patterns to coincide with special events or holidays, so you never miss a fun moment. Don't settle for mediocre lighting when you can have an electrifying experience with Meshtek. Try it now and see for yourself just how easy it is to elevate your space with custom lighting.
About Vibrant Nights
The company was founded by Tyler Zimmerman, Marshal Henry, and Andrew Tycksen. Their efforts made this company one of the most prominent companies in the United States of America. The first location, founded by these three partners in Denver, includes two firefighter first responders who have a natural inclination to give back to the community. One of the ways they accomplish this is by bringing energy and brightness to the area through vibrant lighting. Their lighting company got featured by FOX News, ABC, CBS, and NCB News multiple times.
Utilizing the highest commercial products, Minleon Permanent lighting and Inception lighting, was essential to this venture's success. Incorporate these systems into your residential or commercial property; they will do all of the decorative work needed during the holidays, so you don't need to spend time and energy unnecessarily.
When it comes to customer service, they leave no stone unturned. Be it a one-on-one design consultation where they can present a range of options in person or via remote connection, know that you have fully committed professionals working with you along every step of the way. What's more, this stress free operational installation system makes for seamless festive decoration each season!
Let their Vibrant Nights help bring your festive decorations to life – rather than just remembering a holiday, create a unique experience that you'll remember for a lifetime! Make every season even brighter with top of the line lighting products. Bringing cheer and magic to any environment, check out their website now and get your first quote on appliances customized just for you. They provide everything to get spectacles and decorations set up as efficiently and quickly as possible – at YOUR convenience!
Media Contact
Company Name: Vibrant Nights
Contact Person: Tyler Zimmerman
Email: Send Email
Phone: ?(720) 515-0878??
City: Denver
State: Colorado
Country: United States
Website: https://www.vibrantnights.com/